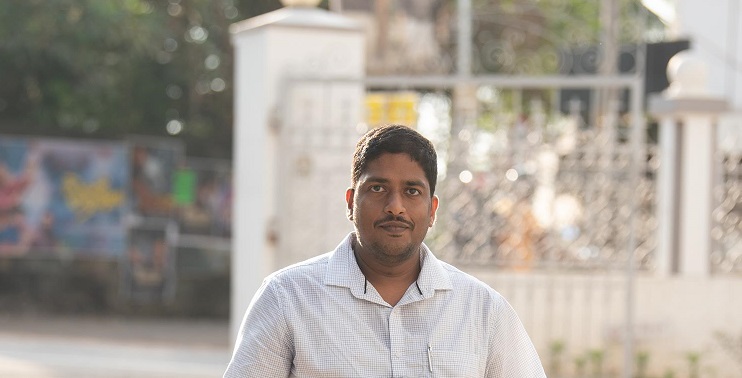 Arunjith Puthussery
Group Healthcare Manager, Matha Ayurveda Eye Hospitals
"Quality means doing it right when no one is looking. My passion is creating systems to implement and test it…"
Arunjith Puthussery (born 1983) is an Ayurvedic Hospital Management Professional settled in Trivandrum, Kerala (India). He is the Board Member and Group Healthcare Manager of Matha Ayurveda Eye Hospitals. Matha is a family-owned corporate entity and operates multiple Ayurvedic Eye Hospitals and Ayurvedic Specialty Eye Clinics in India and abroad. His family consists of his wife, son, daughter, and parents. 
He is an official Assessor of NABH (National Accreditation Board for Hospitals and Healthcare Providers, which is the apex Healthcare Accreditation body in India), and a Life Member of Quality Council of India. He is also a fellow of ISQUA (International Society for Quality in Healthcare).  
Arunjith obtained his B. Tech in Mechanical Engineering, and M.B.A in H.R and Finance. He completed his E.M.B.A in Hospital Management and PG Diploma in Quality Management of Hospitals. He has also completed Executive Education Program in Strategic Management of Luxury Business from IIM. 
He is elected to State Executive Councils of Ayurveda Hospital Managements Association (AHMA) and Ayurvedic Medicine Manufacturers Organization of India (AMMOI). He spends a lot of time an advisor on legal and statutory matters to the members of above organizations. 
He has been guiding Frontline Management of Ayurvedic Hospitals since 2007. He has been involved in Ayurvedic medicine manufacturing Industry since 2015 onwards. He is passionate about Quality in Ayurvedic Industry, and is also a regular faculty of NABH on the topic. His specific focus is on the practical implementation of Quality standards in small and medium sized Ayurvedic Hospitals in India.  He has led Accreditation assessments all over the country as official Assessor appointed by NABH. He has Mentored numerous Ayurvedic organizations from Manufacturing and Hospital sector in his country towards achieving global healthcare quality standards. 
Address:
Group Healthcare Manager, Matha Ayurveda Eye Hospitals, Jayaprakash Lane, Kudappanakunnu P O, Trivandrum Kerala 695043. 
Email: [email protected] (office), [email protected] (personal)
Ph: 0471-2731352 (office), 9847057575 ((Personal)
Matha has three hospitals in Trivandrum. You can opt for any one of our hospitals, rooms will be provided based on availability.
Helpline
9.00 am to 6.00 pm
OP Timings
9.00 am - 5.00 pm
Appointment only