Matha Eighteenth Stone is newest hospital unit of Matha. Currently, there are 4 patient rooms situated in a beautiful Miyawaki forest. It is located at Tholicode (between Nedumangad and Vithura) on the Trivandrum-Ponmudi route. The hospital is in a forest ambience in a property that has a very large number of forest trees and rocks. The Treatment and Medicines are the same in all three hospital units of Matha. At Matha Eighteenth Stone, the rooms are much more spacious and bigger, but NOT luxurious.
The hospital is located at a distance of approx. 35 kms from airport, railway station and central bus station with a travel time of around 50 to 60 minutes. 
Matha Eighteenth Stone is NOT child friendly, but the campus is wheelchair friendly.
Type of Room: Vanvas Rooms
Room Rent : Rs 4600/- Per day (Treatment, Medicine and Diet Charges are additional). 
| | |
| --- | --- |
| Room Size | Approx 750 sq. ft (75 sq. Metre) |
| Room Capacity | Up to 2 adults + extra bed additional |
| Bathroom | Bath Attached |
| A/C | Not provided.  |
| Geyser in rooms | Geyser is Not available in Rooms, but provided in treatment rooms – since bath timings and water for bath (medicated / normal) are under the supervision of doctors |
| Supply of Toiletries | Soap (ayurvedic), tooth paste, toothbrush and toilet paper only will be supplied by hospital |
| Tea / Coffee Maker in rooms | NOT provided in rooms since Tea / Coffee consumption is to be minimised during your healing journey.  |
| Mini fridge in rooms | NOT provided. Patients using insulin (which needs to be stored in fridge)can hand it over to the doctor for safekeeping.  |
| Television | NOT provided since strict eye rest is recommended during treatment duration. |
| Locker in Rooms | NOT Provided – Patients can hand over any valuables to the reception for safekeeping.  |
| WIFI and internet | NOT provided in rooms. However, patients can access wifi at the reception area in case of any emergency.  |
| Library and newspapers | NOT provided since strict eye rest is recommended during treatment duration.  |
| Swimming Pool | NOT Available |
| Laundry Facility | Basic Laundry facility for washing clothes is available. Clothes will NOT be pressed. Also, washing clothes inside rooms is strictly prohibited.  |
| Intercom facility | NOT available. Patients will be provided the mobile number of medical team to contact in case of emergency.  |
| Yoga  | Yoga is NOT part of the ayurvedic treatments at Matha. Patients practicing yoga can inform the treating doctor about the asanas they intend to perform to confirm that those are non-harmful to the ongoing ayurvedic treatments.  |
| Bed Size | King size – 6ft x 6.5 ft (two beds of 3ft x 6.5 ft – can either be kept together or separately)  |
| Sheets | White sheets |
| Bath towels  | Provided |
| Mattress, pillow  | Normal (firm) type |
| Blankets | Normal type (as shown in the room photos) |
| Mosquito repellent | Liquid type mosquito repellent provided + mosquito bat provided |
| Balcony attached to rooms | Available in all rooms |
| Availability of Business Centre, Meeting rooms etc. | NOT available at the hospital |
| Drinking water | Medicated water suited for treatment will be provided to the patients from the dining area in flasks. Patients can carry them to their rooms during their visits to dining area.  |
| Dining  | Common dining area is provided for all patients. Room service is provided only when treatment requirements mandate full physical rest for patients.   |
| Wheelchair accessibility | The campus is wheelchair friendly |
| Kitchen / cooking facility in rooms | NOT available. Food / diet of patients are decided by treating doctor.  |
| Parking | Available |
| Child Friendly  | NO. The campus is NOT Child Friendly.  |
Patients are encouraged to experience the concept of "Vanvas" (A Sanskrit term for a self-imposed seclusion from worldly affairs to focus entirely on your healing) amidst the freshness of forests, grandeur of natural rocks and the sweet song of birds during your stay at this hospital. Long walkable forest trails; abundance of birds, flora, and fauna; hidden spots for meditation and yoga –  are all part of your experience at Matha Eighteenth Stone.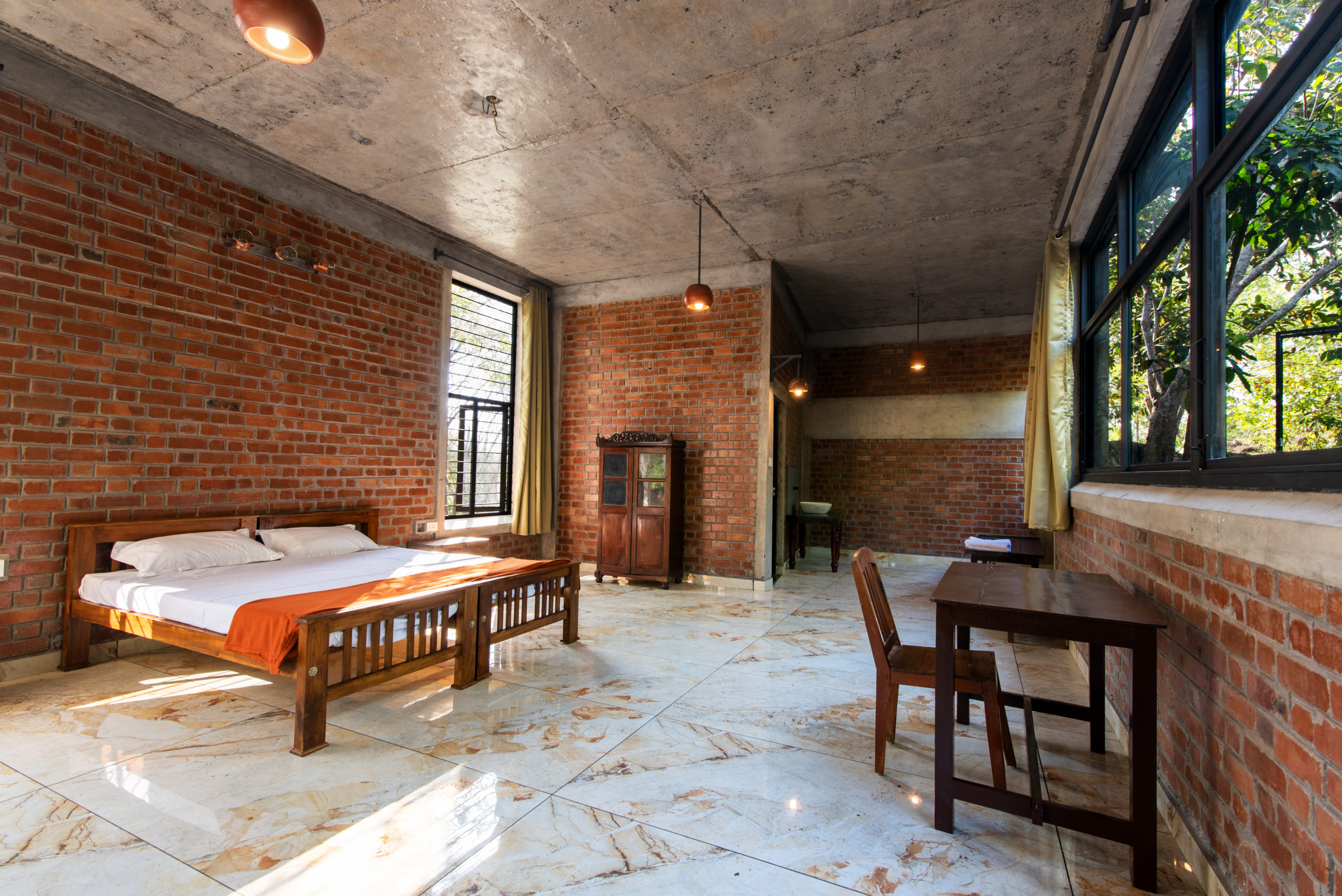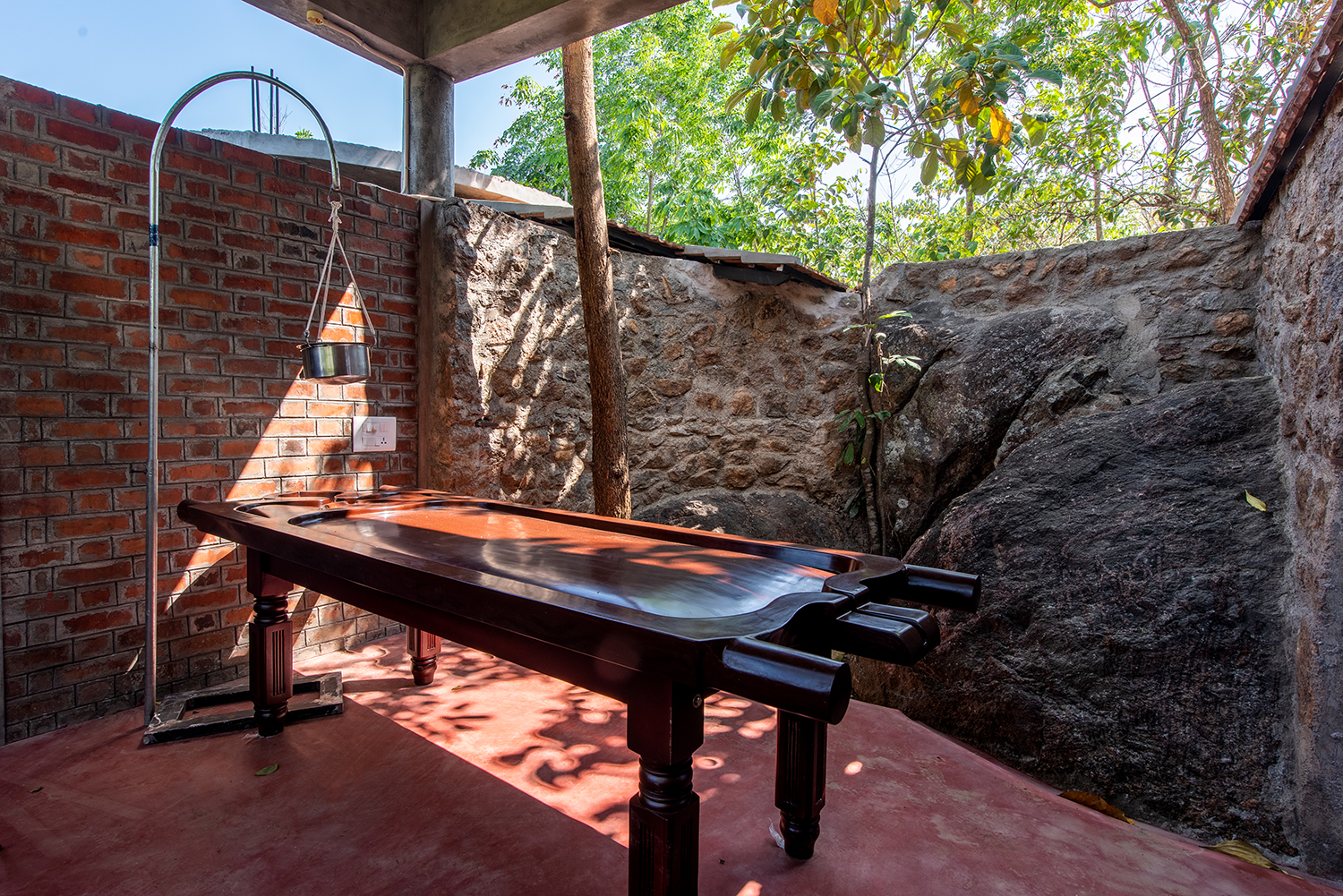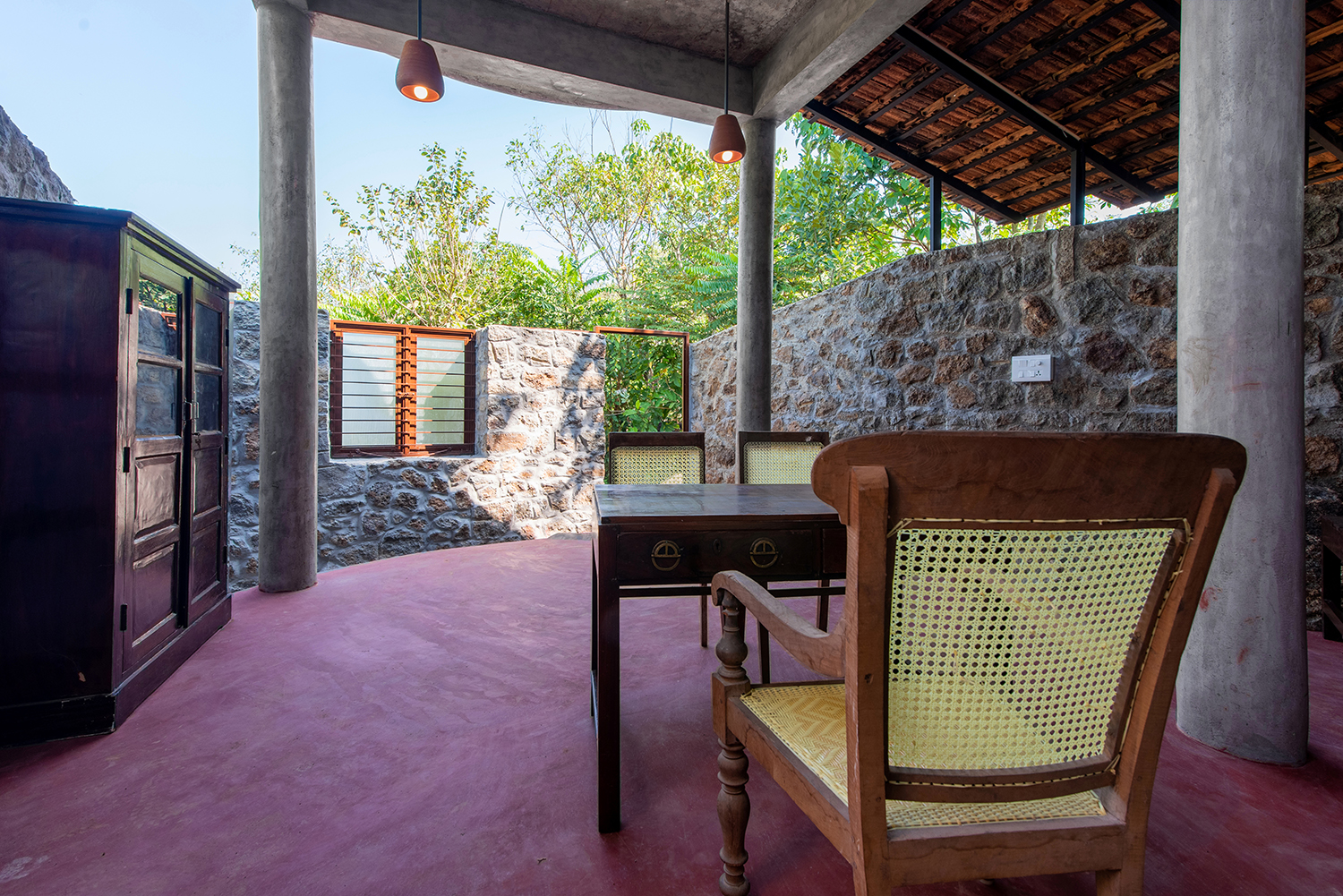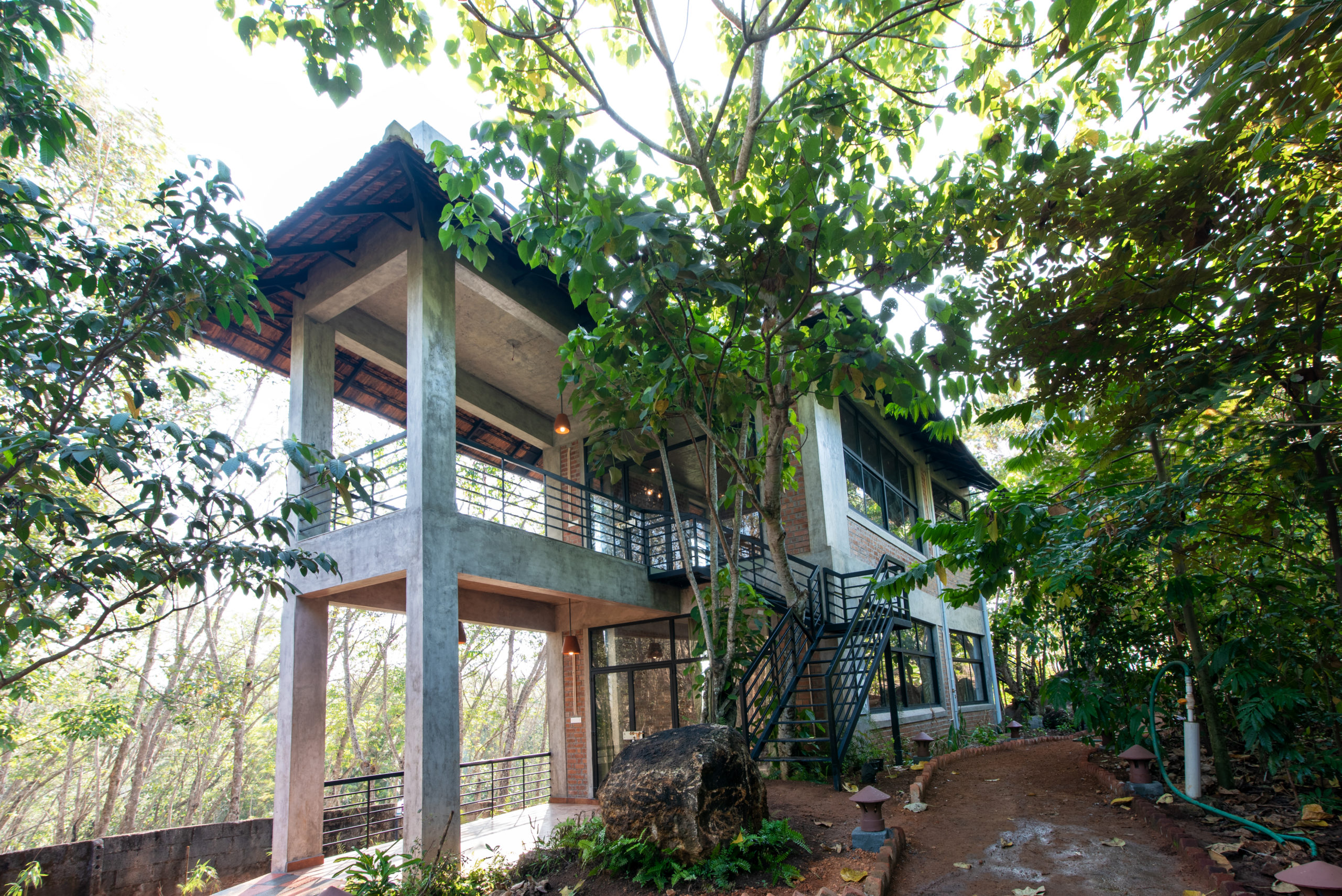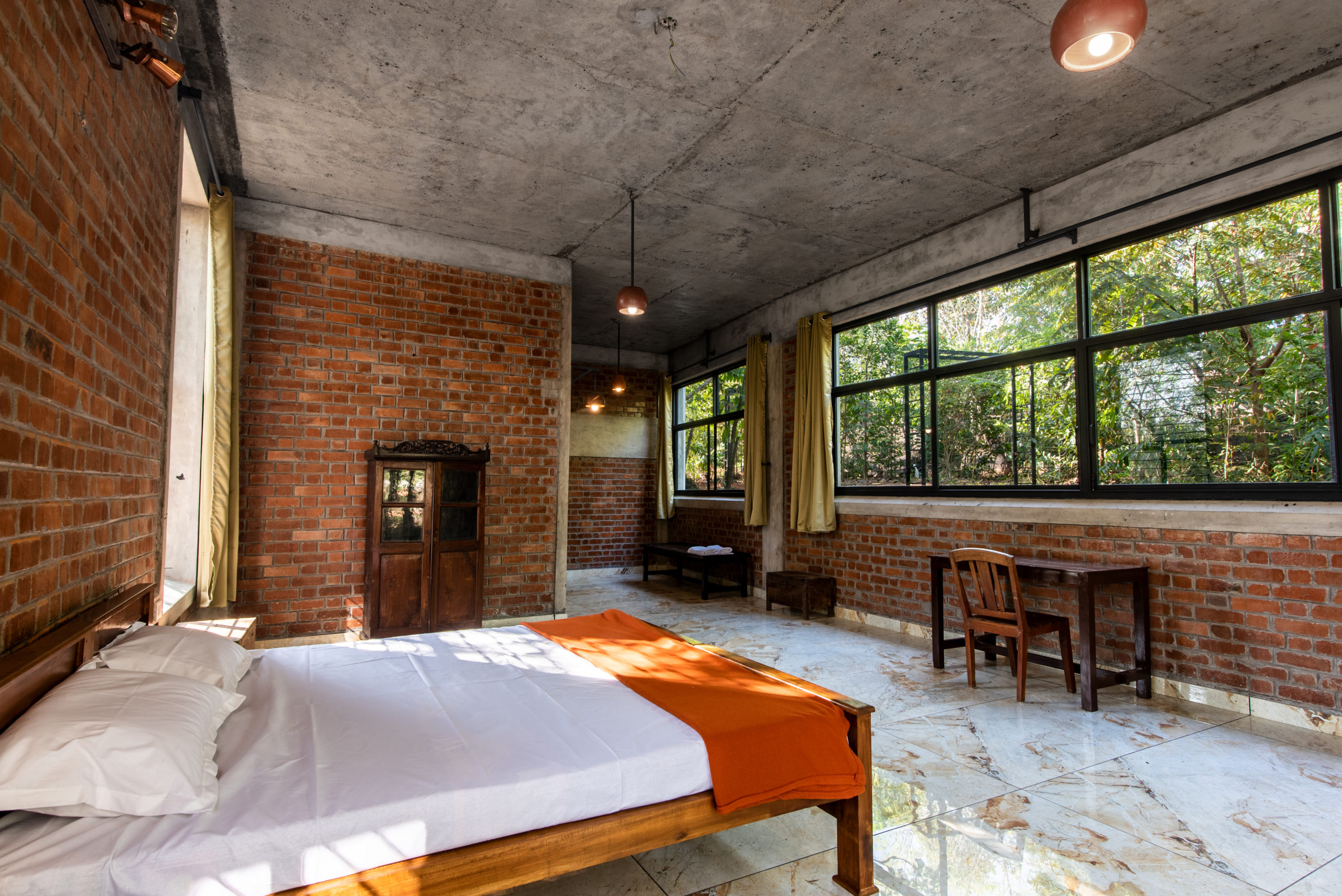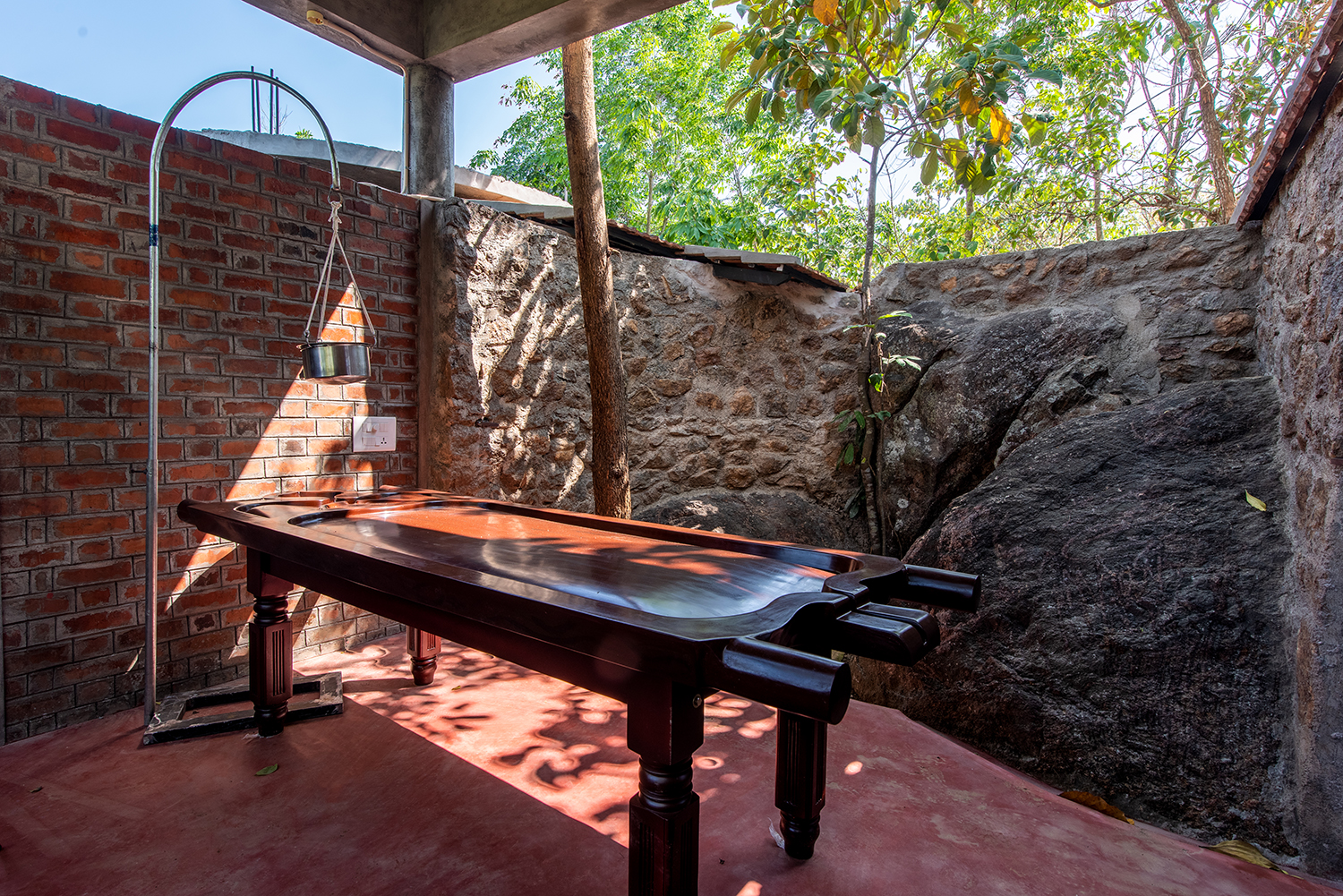 Other Etiquettes expected from patients (and accompanying persons) during the stay
During your stay, patients are expected to wake up early and be ready for the day's treatment. Treatments and consultations start at 8.30 am. Hence schedule your travel to arrive a day before so that on the first day, you are fully fresh, relaxed and ready for treatment. 

We have a culture of greeting each other with a "Namaste" with folded hands. 

We do not take admissions on Sundays. Also, check in timings are between 8.30 am to 5.30 pm (Indian time). 

We have a culture of respecting the sanctity of place by removing footwear before entering. This is followed strictly at all the buildings in the campus. 

Being humble is a part of our culture at the hospital. We wash our own plates. This is expected of everyone staying at the hospital. 

All treatment related matters need to be communicated with the medical team members and all non-treatment matters needs to be communicated with the reception team during your stay. Reception is open between 8.30 am to 5.30 pm on all days. 

Long walks to get yourself in tune with the nature is part your healing journey at the hospital. Your doctor will guide you appropriately. 

Healthy Diet having minimal food-medicine interaction is very important for ayurvedic treatment. We operate a healthy kitchen that caters to this principle. 

Kindly inform about all your allergies to your treating doctor before admission itself. 

DO NOT stop any medication that you are presently taking without informing your treating doctor and the doctor who has prescribed that medicine. 

Kindly check with the hospital reception to understand the visitor timings, gate closing times and other rules of the hospital. 

Identity proofs are compulsory for all admitted patients and accompanying persons. For foreign nations, OCI (Overseas citizens of India) and NRI (Non-resident Indians), Valid passport is compulsory.
How to get eye treatment from Matha
Tell us your health concern via contact form, email, or phone
Fill up the medical questionnaire that we send to you.
Consult our Chief Physician at the time slot we schedule for you.
Matha Consultation Request Form
In case of a medical emergency, DO NOT wait for the above process. You can inform your situation at our helpdesk ([email protected] / 9847195533)
Matha has three hospitals in Trivandrum. You can opt for any one of our hospitals, rooms will be provided based on availability.
Helpline
9.00 am to 6.00 pm
OP Timings
9.00 am - 5.00 pm
Appointment only