Matha Kudappanakunnu is a very small hospital unit, set in a residential neighborhood of Kudappanakunnu. Kudappanakunnu is located at approx. 10 kms from the airport, railway station and central bus station and the travel time would be between 30 to 35 minutes. The room sizes are much smaller compared to those at Matha Moongode and Matha Eighteenth Stone. This unit is meant for a budget accommodation.
Most of OP consultations (in-person consultations) happen at Matha Kudappanakunnu. OP Level treatments also are done at this hospital. Kindly book your consultations well in advance. 
Type of Rooms available at Matha Kudappanakunnu
| | | |
| --- | --- | --- |
| Sl  | Type | Capacity |
| 1 | Budget Single | 1 adult only |
| 2 | Budget Single (tiny room) | 1 adult only |
| 3 | Budget Double | 1 patient + 1 attender |
| 4 | Double | 2 persons |
| 5 | Budget Family | 2 adults + 1 kid |
| 6 | Deluxe Single | 1 person |
| 7 | Deluxe single AC | 1 person |
| 8 | Deluxe Double | 2 persons |
| 9 | Deluxe Double AC | 2 persons |
To know in detail about the details of facilities in each type of rooms, kindly contact the hospital reception after your consultation is over.
This hospital unit is best suited for patients who are of Kerala origin, patients residing in Kerala and for those who are familiar with the culture and language of Kerala. For NEW patients who are NOT of Kerala origin, we prefer that you take admission at Matha Moongode or Matha Eighteenth Stone.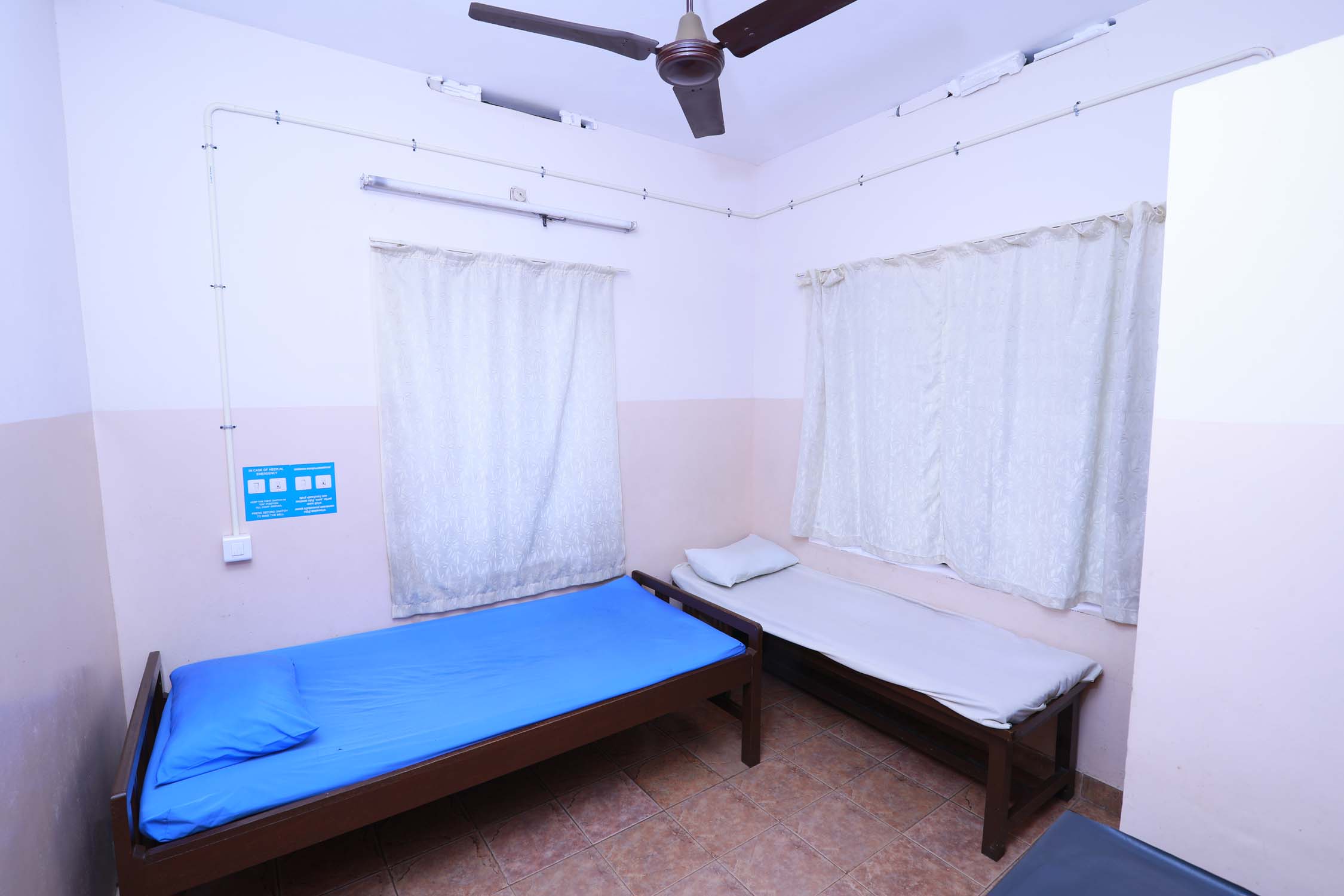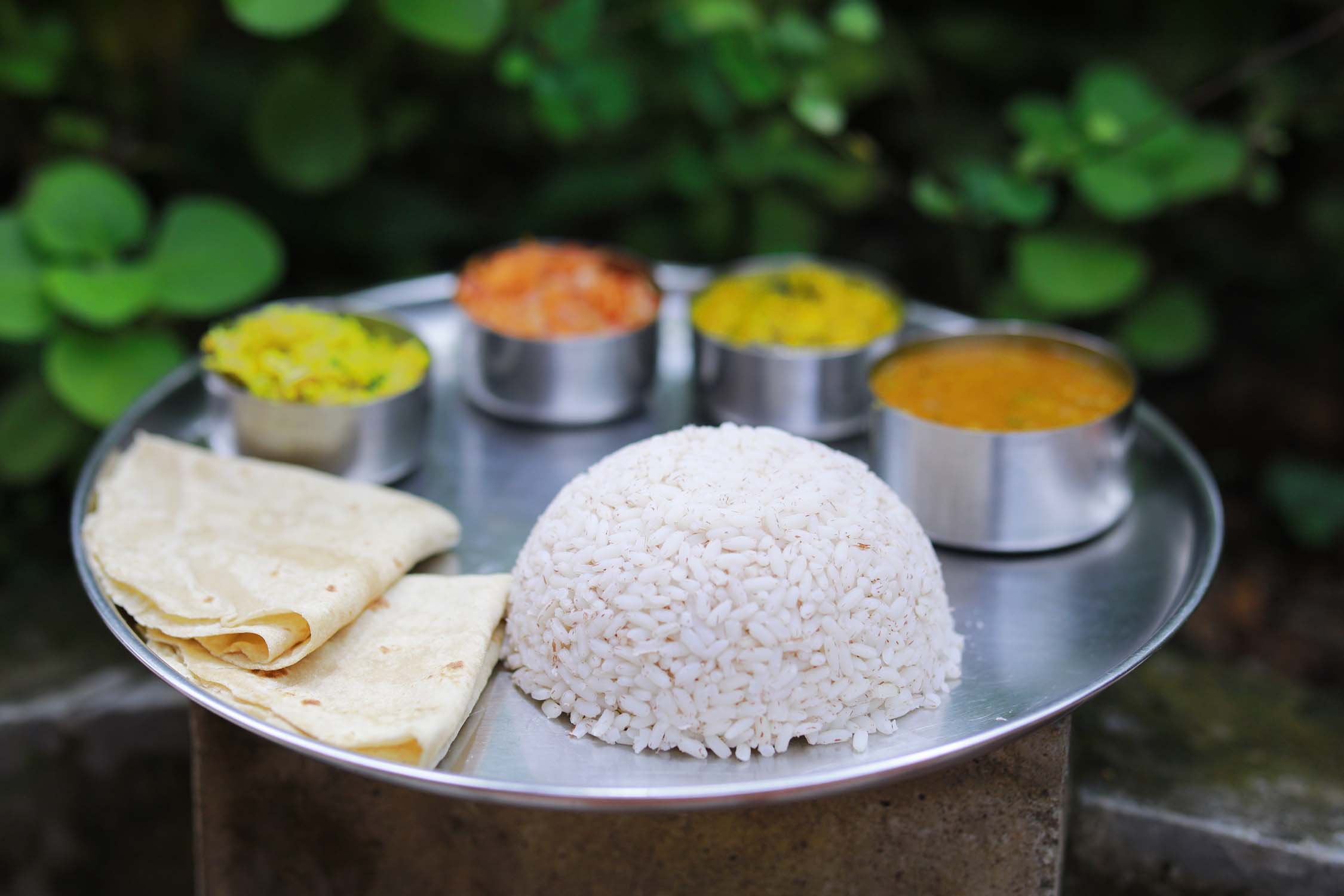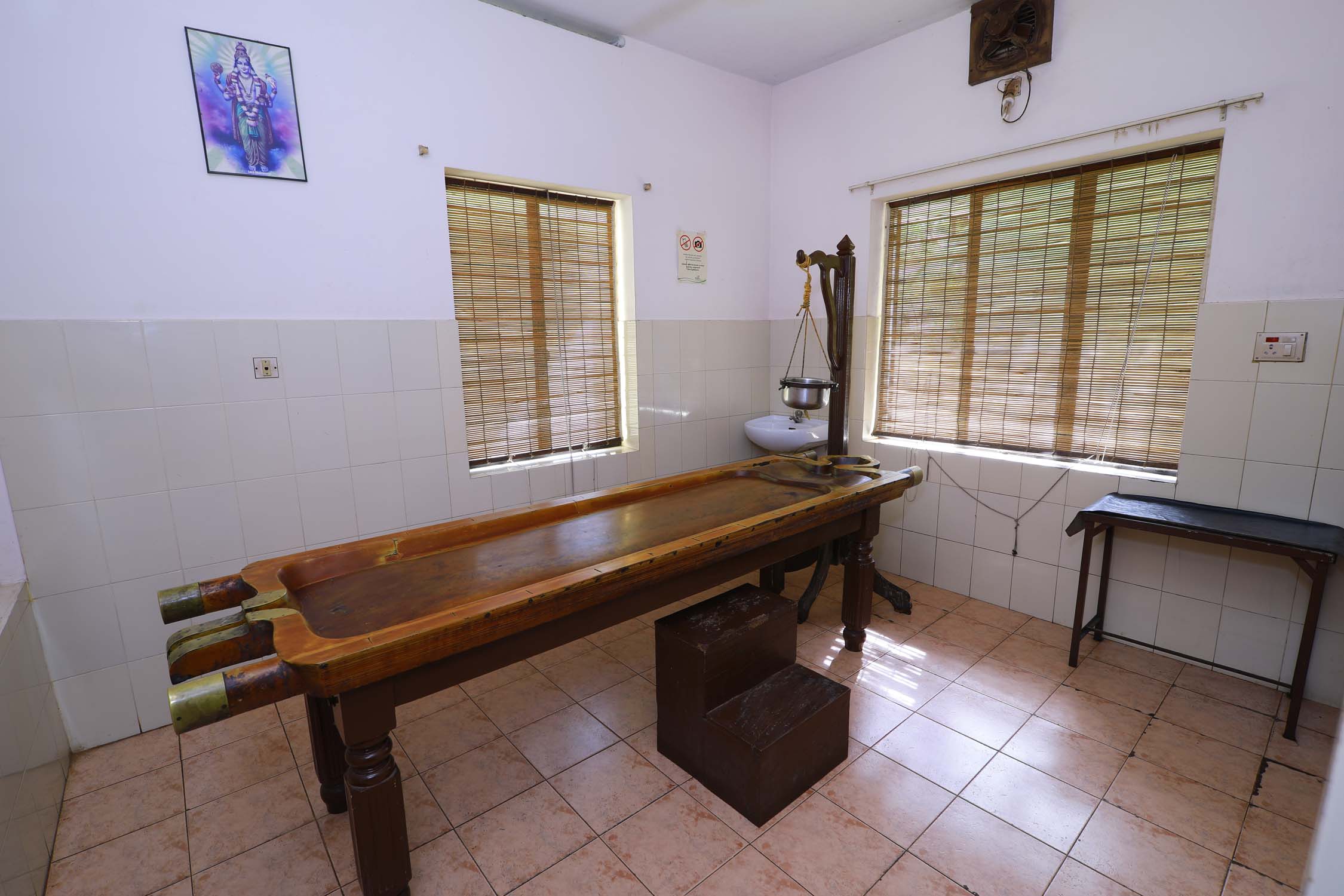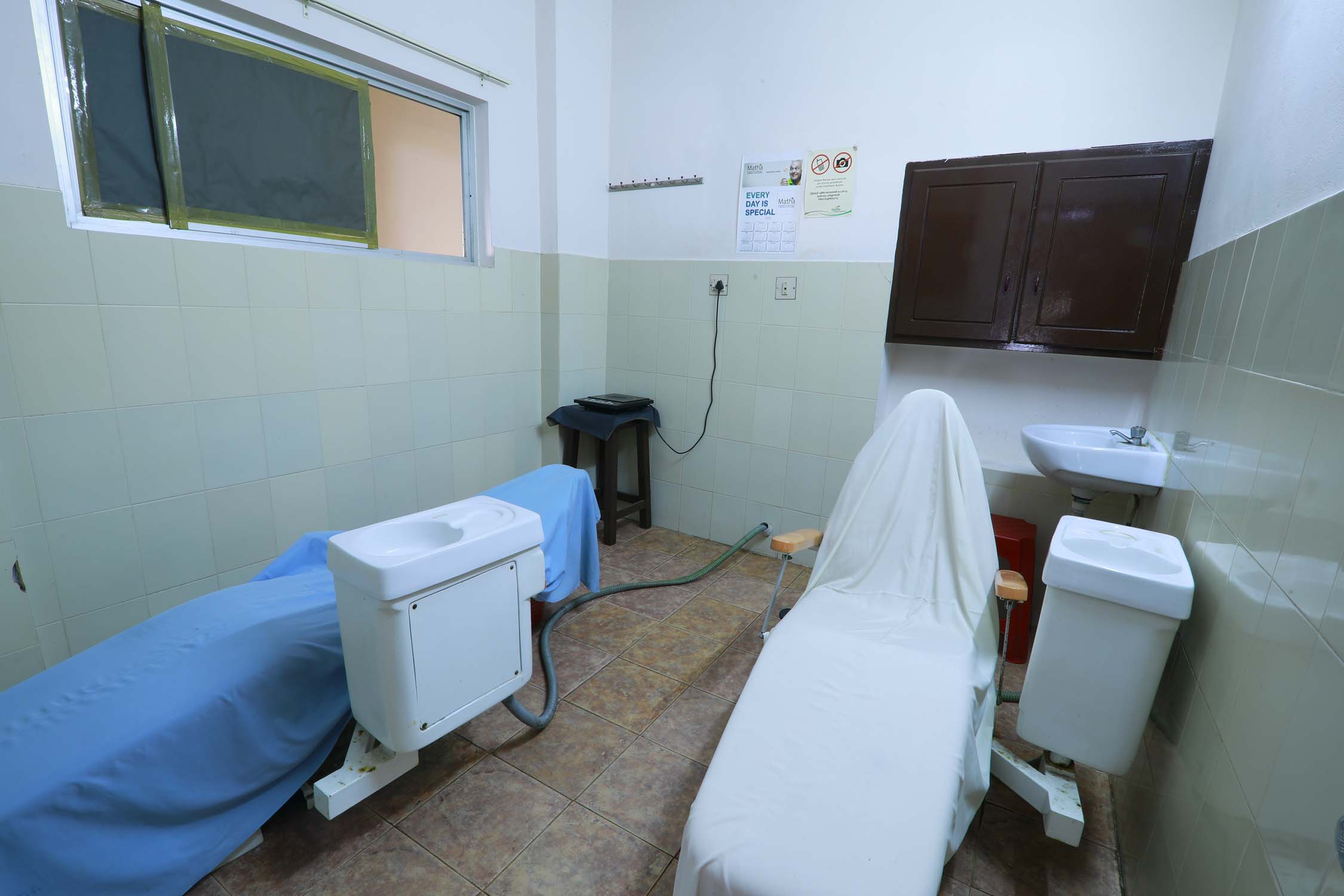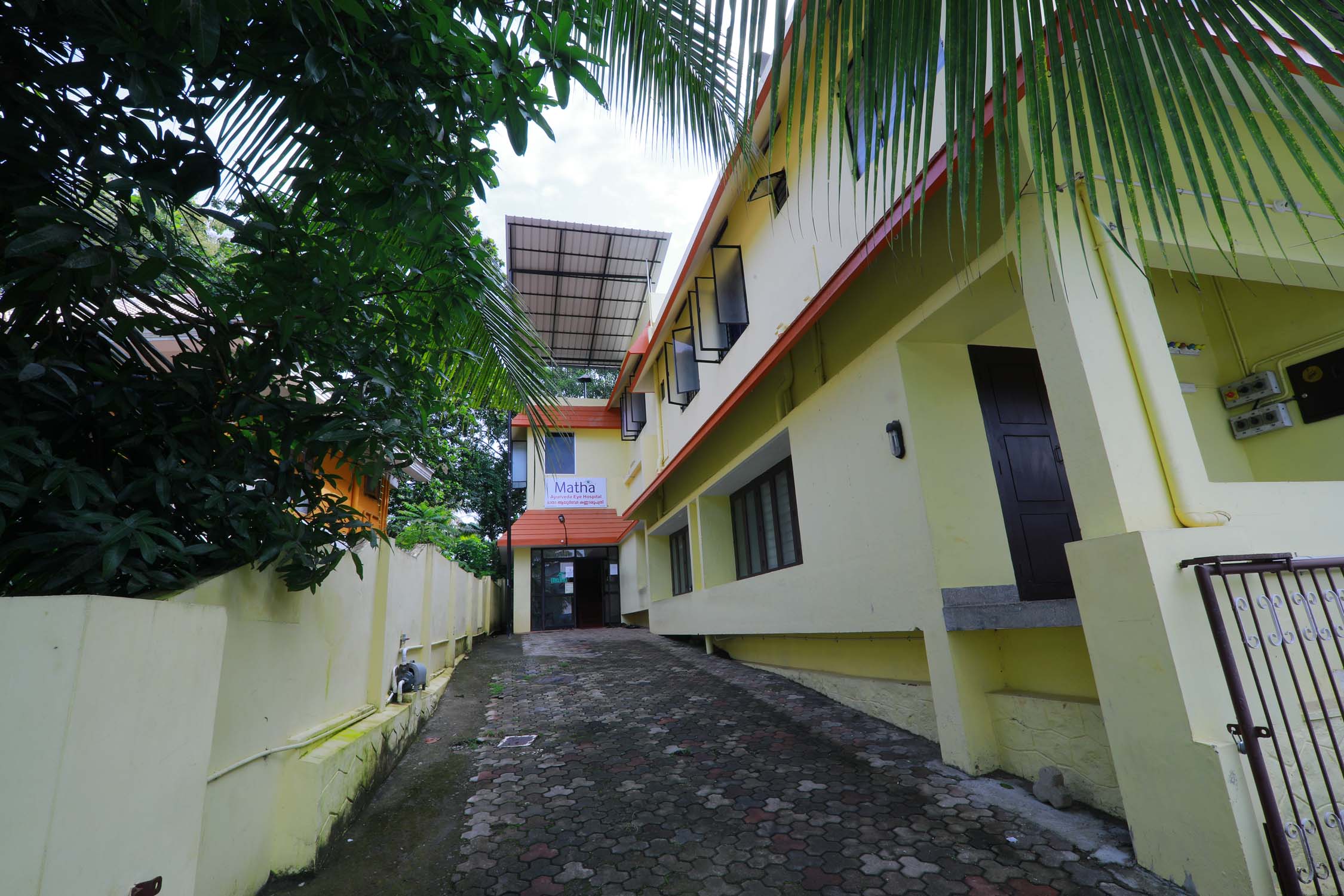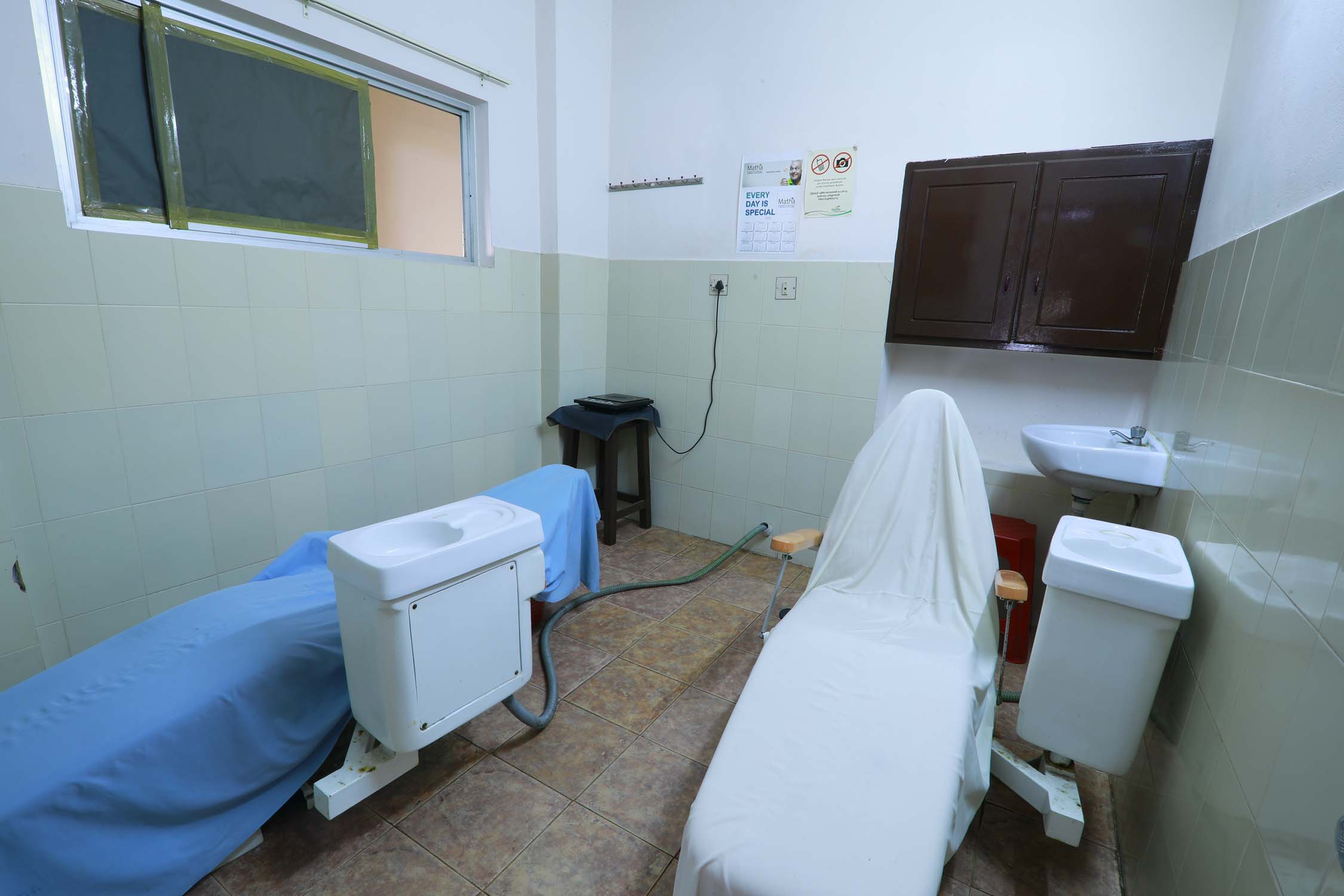 Other Etiquettes expected from patients (and accompanying persons) during the stay
During your stay, patients are expected to wake up early and be ready for the day's treatment. Treatments and consultations start at 8.30 am. Hence schedule your travel to arrive a day before so that on the first day, you are fully fresh, relaxed, and ready for treatment. 

We have a culture of greeting each other with a "Namaste" with folded hands. 

We do not take admissions on Sundays. Also, check in timings are between 8.30 am to 5.30 pm (Indian time). 

We have a culture of respecting the sanctity of place by removing footwear before entering. Hence we do not use footwear that is worn outside inside the hospital.  

Being humble is a part of our culture at the hospital. We wash our own plates. This is expected of everyone staying at the hospital. Food is served in the rooms as there is no separate dining area. 

All treatment related matters need to be communicated with the medical team members and all non-treatment matters needs to be communicated with the reception team during your stay. Reception is open between 8.30 am to 5.30 pm on all days. 

Healthy Diet having minimal food-medicine interaction is very important for ayurvedic treatment. We operate a healthy kitchen that caters to this principle. 

Kindly inform about all your allergies to your treating doctor before admission itself. 

DO NOT stop any medication that you are presently taking without informing your treating doctor and the doctor who has prescribed that medicine. 

Kindly check with the hospital reception to understand the visitor timings, gate closing times and other rules of the hospital. 

Identity proofs are compulsory for all admitted patients and accompanying persons.
How to get eye treatment from Matha
Tell us your health concern via contact form, email, or phone
Fill up the medical questionnaire that we send to you.
Consult our Chief Physician at the time slot we schedule for you.
Matha Consultation Request Form
In case of a medical emergency, DO NOT wait for the above process. You can inform your situation at our helpdesk ([email protected] / 9847195533)
Matha has three hospitals in Trivandrum. You can opt for any one of our hospitals, rooms will be provided based on availability.
Helpline
9.00 am to 6.00 pm
OP Timings
9.00 am - 5.00 pm
Appointment only